This article is the English version of this one. A few people asked me to translate the original post, so… here we go! Also, for those who don't know me: I'm a French freelance journalist based in Edinburgh.
In a few days, I will be celebrating the nine-month anniversary of my arrival in Edinburgh. I often go back home to Pantin and the Berry region, but most of the time I'm in Scotland. It is a gradual expatriation, but I can't help regularly asking myself: what am I doing here, really? Why did I decide to go live in a country where my status is entirely dependent on the hesitations of the British government, which has explained time and time again that the fact that people like me enjoy freedom of movement is a problem? While I could have stayed with my Special One in France instead of seeing each other regularly, but not nearly enough to my taste?
I've already written two posts to explain why I chose Scotland: a general one a year ago, and another one more recently, in November 2018. I'll start where I finished: in spite of all the political turmoil, here, at least, it's less extreme. And my Twitter mentions last month proved to me that choosing Scotland was an excellent decision.
Being everything simultaneously
For all those who will read this without knowing me: I had a taste of what life in Scotland could be 9 years ago, when I studied at the University of Edinburgh for my Erasmus year abroad. I was taken aback by the fact that absolutely nobody ever told me: « so you're from France? But really, where are you from? » On the contrary, what I heard most of the time was: « so you're from France, and you live here? You're Scottish then ».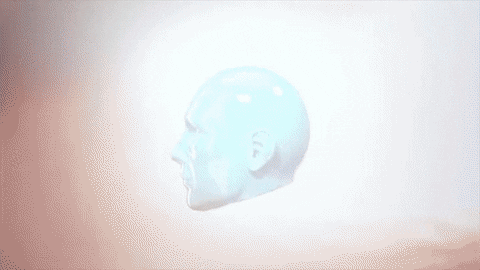 That was mind-blowing to me. Here, nobody really cared about my origins. What really mattered was who I was when they met me and where I was going. I was never reminded that I was a foreigner: I was part of the community. However, and this is something France should learn, being part of the community didn't mean I should have forsaken everything and taken the culture of my adoptive nation: I could be everything simultaneously, and I didn't have to rank my cultures. Of course, I know full well that coming from France, my language and culture had a high status: this probably helped.

Finally, my picture with Nicola Sturgeon!

So, fast-forward to May 2019. I wrote the aforementioned post to warmly say hi and thank you to all the lovely people on Twitter who reacted so positively to my picture with the First Minister. I was far from imagining that a photo with Nicola Sturgeon would trigger such a wave of kindness!
At last! I didn't even plan it: I was attending an event at the Scottish Parliament, I saw her and asked for a picture.
Some people tweeted « thanks for picking us », « when you choose Scotland as your home (no matter wether long or brief) you will always be Scottish », even « bring your friends, we have plenty of space ». Why would I want to be anywhere else?
Among all these replies, of course, two or three party poopers sneaked in, to remind me that Scotland had issues too, such as poverty and racism. And mainly, that you can't be legally Scottish! You can only be British.
To all these people, I want to say: I know all that. Scotland isn't perfect. Scotland isn't immune to intolerance and inequalities, and it shouldn't be complacent. As a matter of fact, I've written about some of Scotland's challenges for the French media. I don't deny the fact that some people may have negative experiences in Scotland. However, it shouldn't prevent us from applauding positive things here. There are so many!
As a far as Scottish citizenship is concerned, obviously, it's not possible to have it… for now. Let's discuss that in the near future. 😉